An evolution
We are constantly assessing how we can make our business sustainable across manufacturing, packaging and shipping. Below are some of the NEW steps we've taken to tread more lightly on our planet, and contribute to our local community.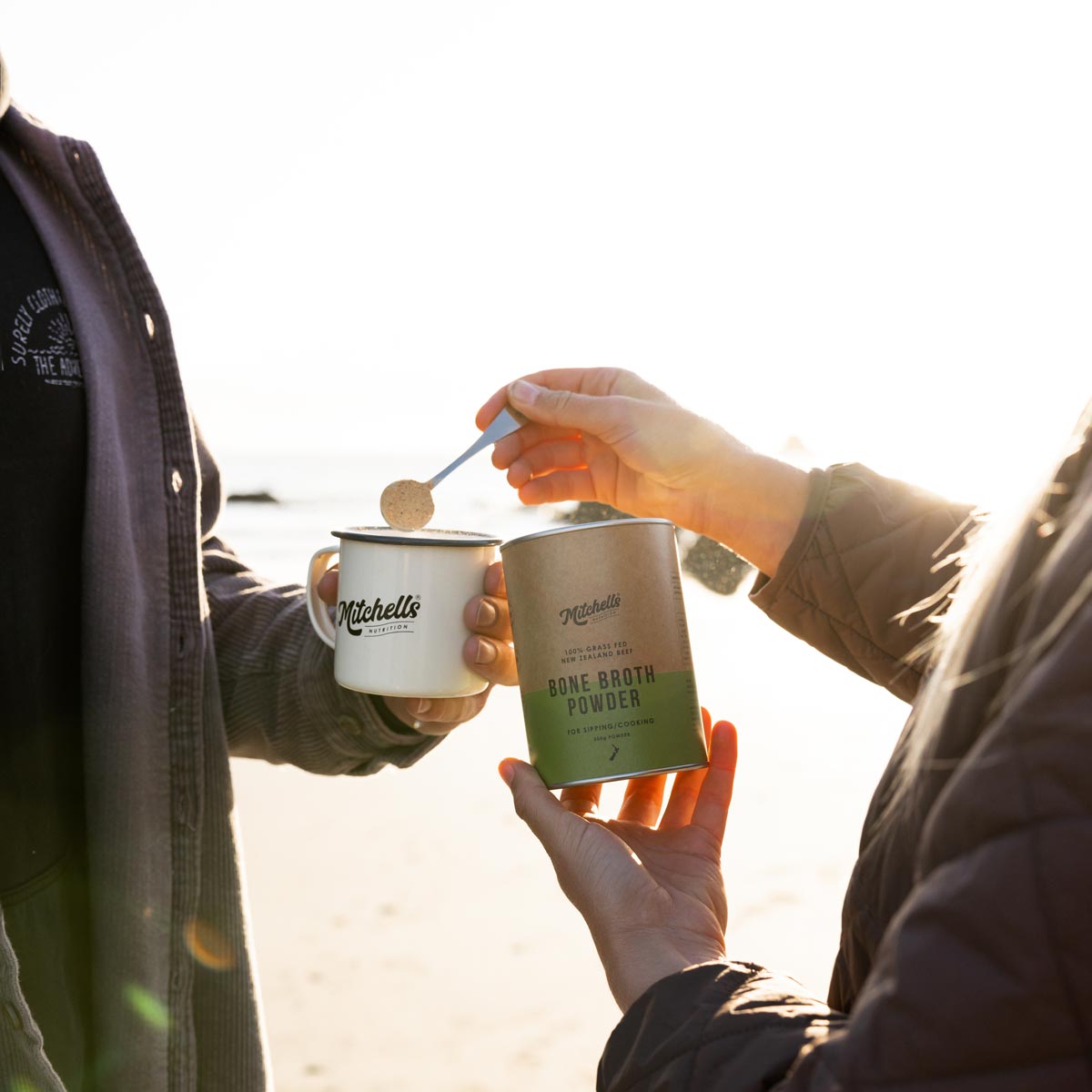 Removed the Plastic Scoops
We have removed the plastic scoop from all of our tubs. We figured everyone has teaspoons at home so therefore the plastic was non-essential.

NEW: We have recently introduced Stainless Steel Reusable Scoops for our Protein Powders so you get the perfect amount of protein in every scoop!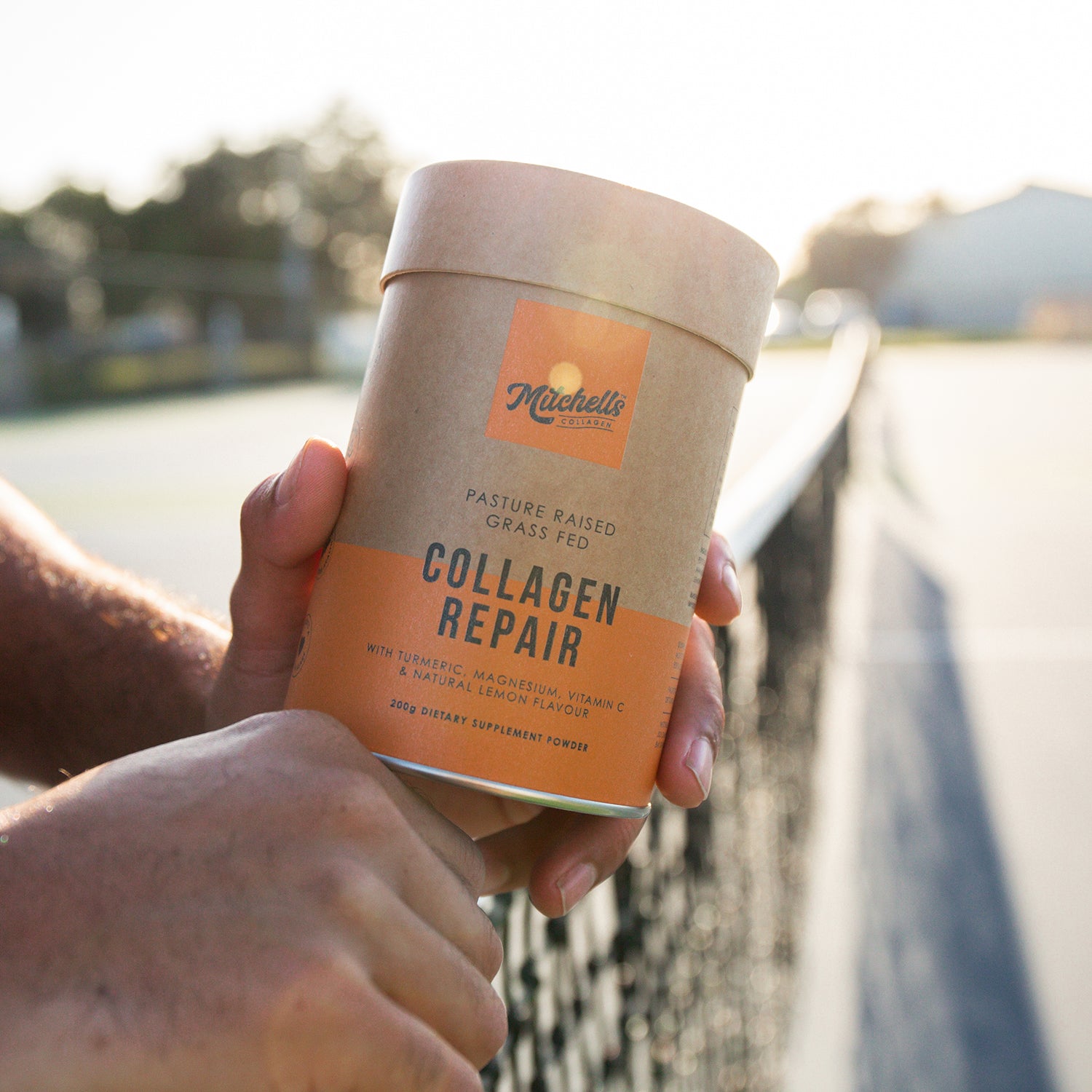 Moved from plastic tubs to tin and card cans.
At the beginning, we were using plastic tubs to package our products, but we knew we had to do better.

So we said goodbye to the plastic tubs in 2021, and now use reusable cans made from cardboard and tin (given the FSC tick✔️). They're perfect for refilling and safely storing your Mitchells Bone Broth and Collagen products.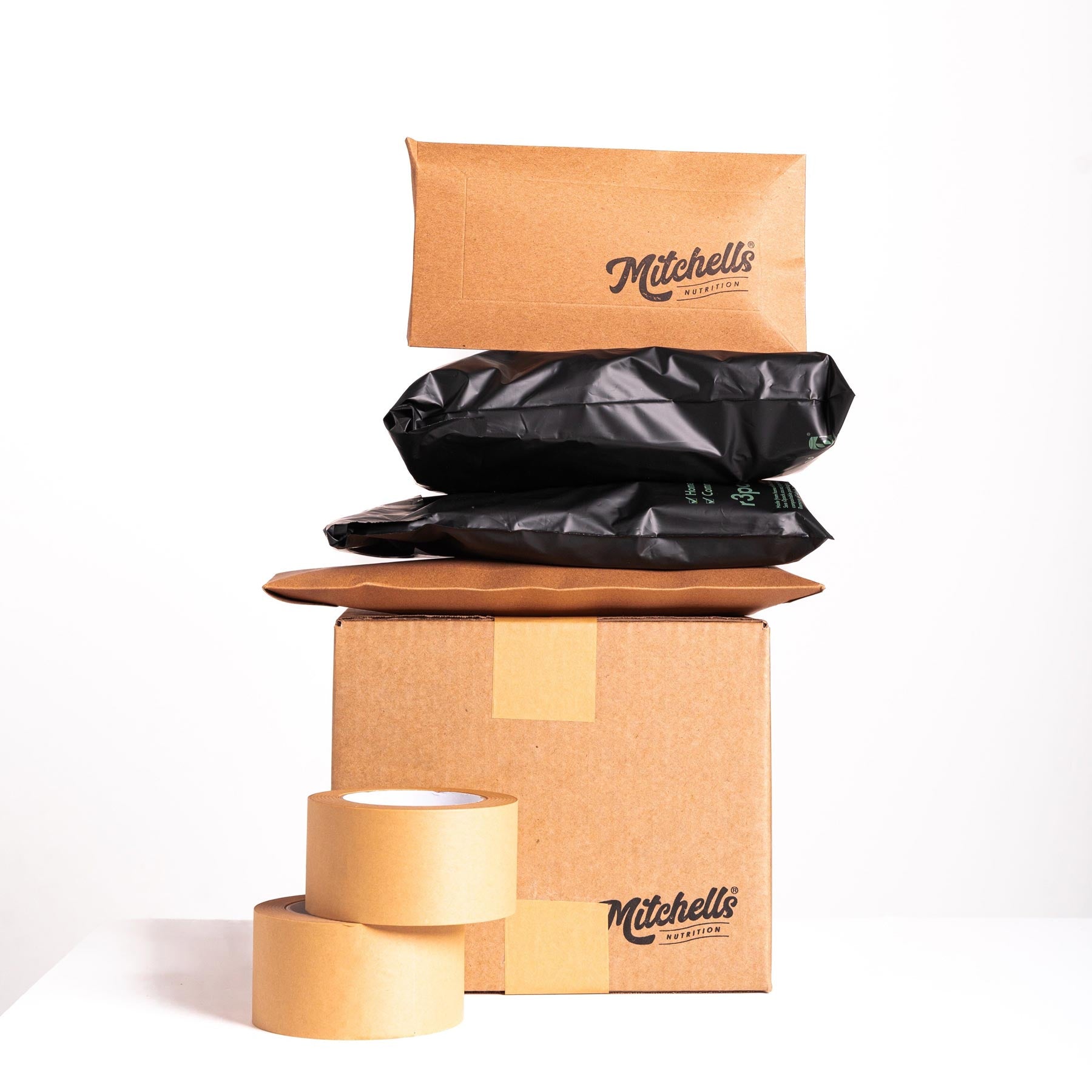 Recyclable & Compostable Courier Bags & Boxes
Our smaller orders are sent in courier bags and these can be the guilty plastic culprit that hinders businesses sustainability efforts. We decided to opt for paper and compostable courier bags in 2021, which can be recycled and placed in a compost bin for those who have one at home.
Bigger boxes use plastic free kraft tape and paper protection packing which is all recyclable and compostable.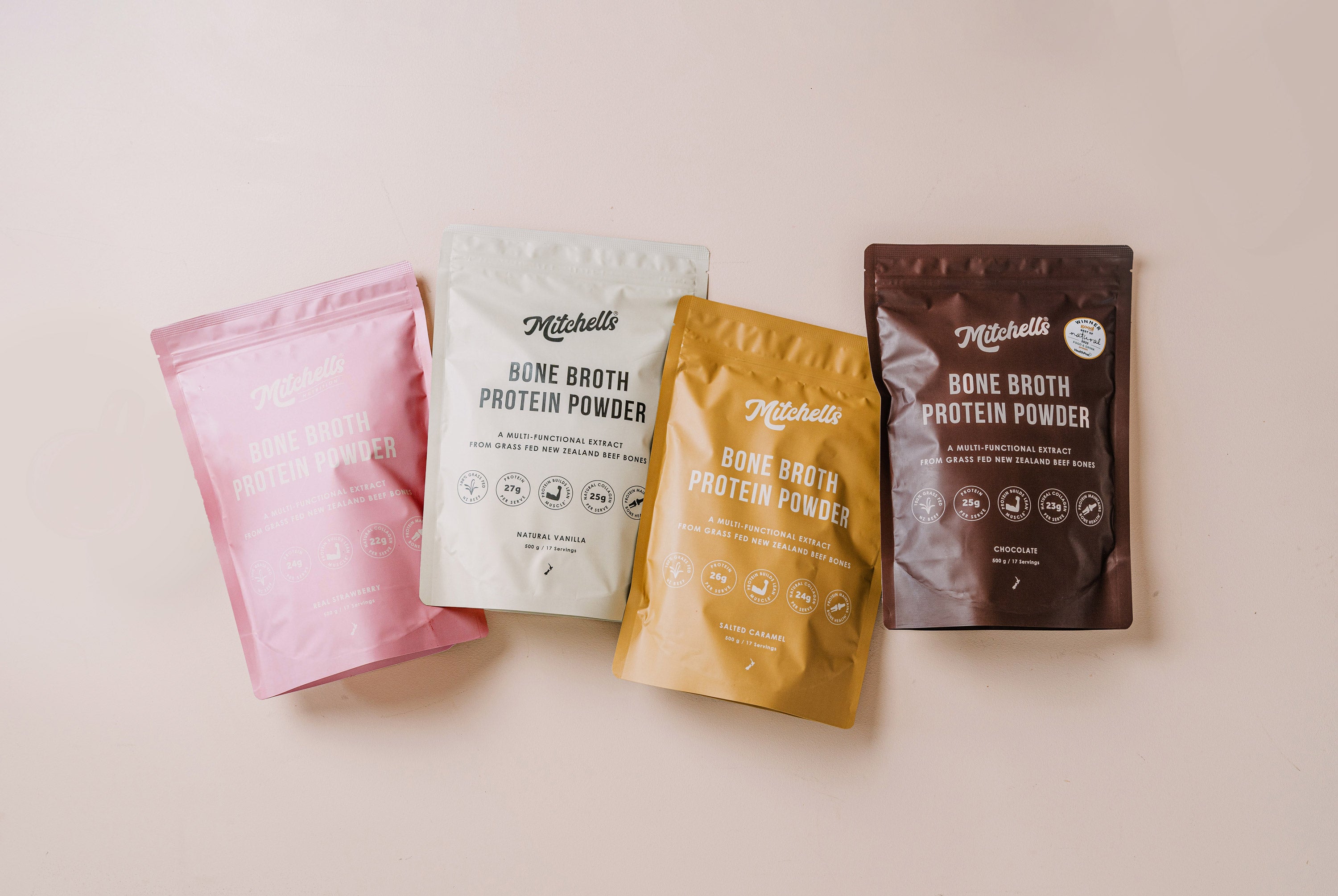 Soft Plastic Recycling Scheme
Our Protein Powder's and 100g Bone Broth Powder pouches are soft plastic recyclable. In 2021 we became a member of the Soft Plastic Recycling Scheme who take your clean soft plastic pouches and repurpose them into things like fence posts, ducting, floor tiles and more.
We would like our pouches to be home compostable, but sadly technology hasn't quite caught up with the level of quality needed to safely store our products for a longtime after our extensive testing.
Soft Plastic Collection bins can be found across New Zealand at selected Countdown, The Warehouse, New World, Pak'n'Save stores. Find your closest collection point here. 
How to? Simply wash out the pouch, let it dry and take with you on your next trip to the shops.
More collection sites have been added this year, now accessible to 78% of kiwis, with up to 19 bins available locally in our Tauranga region.
The Soft Plastic Recycling Scheme calculated that 563 tonnes post-consumer soft plastics were collected for recycling in 2022 (over 50% more than previous years), with 250+ participating stores. Diverting plastic away from landfills and back into circulation is really good to see.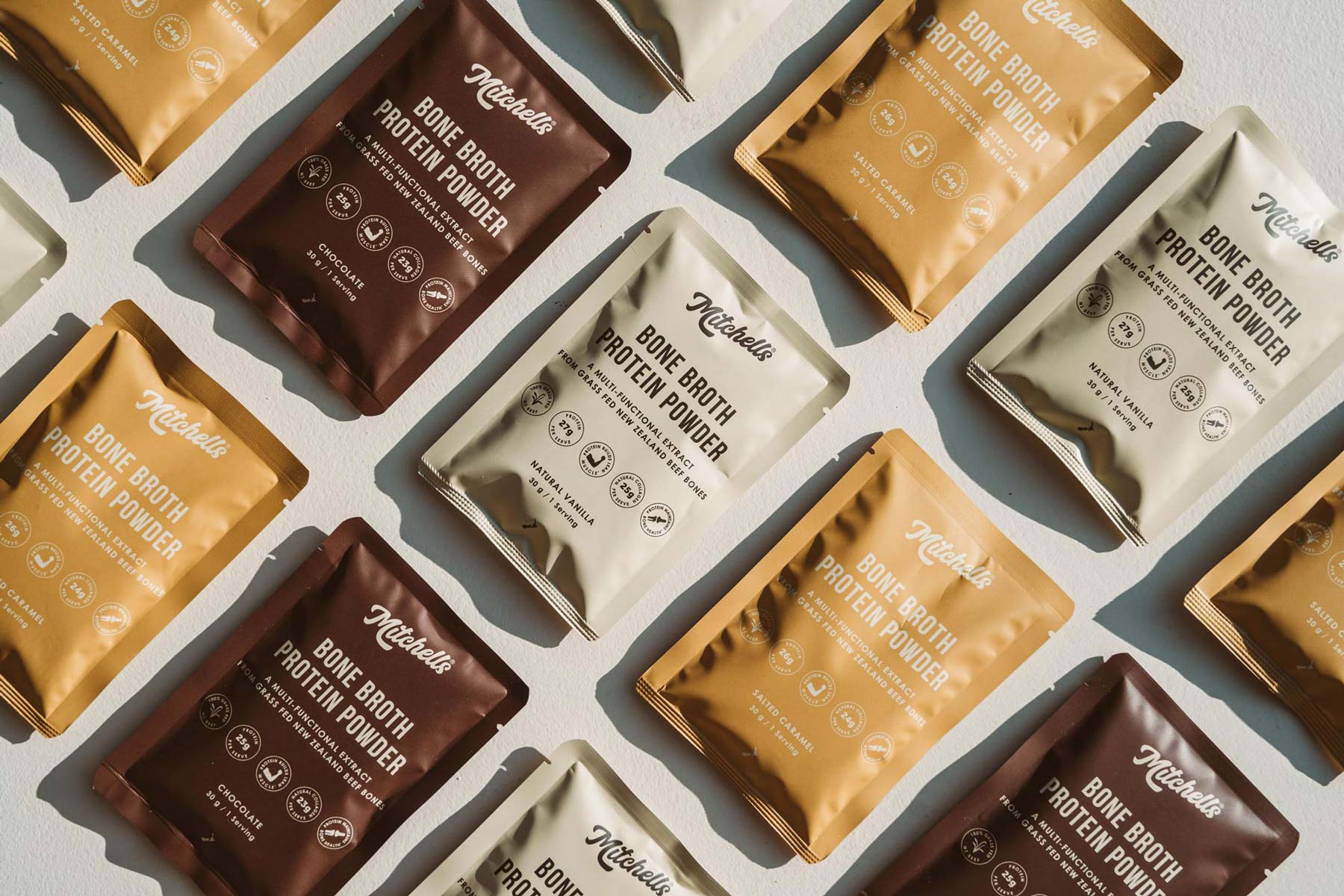 The Future
As the technology allows, we commit to continuing to find more sustainable options. We will keep learning about and assessing our environmental impact and always strive to tread more lightly.
Thanks for reading,

Mitchells Team